is a Belgian windshield replacement company with very competitive prices. We will supply auto glass replacement almost anywhere in the Belgian Kingdom with mobile service to your home or office. You have the ability to ask proformas and order your windshield or other auto glass directly from our web site using our « Contact et devis » form.
AWAGLASS® specialists are fully qualified to take care of your auto glass needs. Our glass experts can repair chipped windshields before they become larger and more expensive to fix. Most repairs can be made in under an hour.
From the back window of a hatchback to a windshield, AWAGLASS® can replace the auto glass on any vehicle. Your vehicle will be back to the way it was when new. Our team will even handle filing the insurance paperwork.
If your vehicle has recently encountered windshield damage, you may be wondering whether repair or replacement is necessary. While AWAGLASS® can repair most chipped windshields, cracks typically longer than three inches indicate an immediate need for windshield replacement in order to protect the structural integrity of your car and the safety of its occupants.
To decide if your best option is windshield repair or replacement, AWAGLASS® considers a few factors.
Size: Though there are a few exceptions, chips larger than 3/8 inch and cracks more than three inches long generally require windshield replacemen
Location: Cracks that have splintered to the edge of the windshield typically require replacement due to their tendency to spread. Chips or cracks directly in your line of vision require replacement as well, as a repair often does not cure clearly, leaving a slight outline in the repair area.
Timespan: The longer you leave chips and cracks unaddressed, the more likely dirt will build up making it difficult to perform a successful repair, and requiring a replacement.
AWAGLASS® works with all major insurance carriers, handling the insurance filing for you. It is advisable to contact your local agent to verify coverage before having your windshield repaired or replaced.
Don't let a crack in your windshield threaten the safety of your family. Contact AWAGLASS® today. Our auto glass specialists have the skills and experience necessary to determine your windshield replacement and repair needs.
Windshield repair is an inexpensive alternative to windshield replacement that can stop chips and cracks from spreading.
AWAGLASS® recommends repair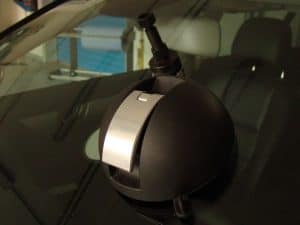 over replacement because:
Convenience: AWAGLASS® specialists typically perform windshield repairs within an hour.
Inexpensive: Windshield repair is far more economical than replacing the whole windshield.
Environmentally Responsible: Repairing your windshield keeps your old glass out of a landfill, where it will stay forever.
To properly repair your windshield, AWAGLASS® specialists remove debris from the impacted area, sometimes using a drill to create a clean passageway for the repair resin. A special resin is then injected into the damaged area using a tool that attaches to the surface of the glass. After injection, the resin is cured and polished to a clear finish.
Timely windshield replacement is essential to your safety. A windshield makes up to 60% of the structural integrity in a rollover accident, although the percentage varies depending of the car's make and model. AWAGLASS® performs a series of steps to ensure the proper replacement of your windshield.
The windshield is carefully removed to avoid damage to the paint and bonding surface, which can cause leaks and corrosion.
A windshield matching the OEM (original equipment manufacturer) quality is selected for installation.
Only approved adhesives are applied to cars during the windshield replacement
The new windshield is replaced following procedures recommended by constructors. The recommended one hour drive-away time for passenger safety is then observed, allowing the adhesive to cure for safe driveaway time.
Frequently Asked Questions
How will it work if I have insurance?
We handle all the paper work billing your insurance company directly. You do not pay a peny.
How long will this process take?
Installations can be arranged the same or next day at your home, work, or play, or in our center in Charleroi. Monday through Friday. Often Saturday appointments can be arranged (Only in our center in Charleroi).
Will the auto glass be the same quality as I have in my car right now?
We do not manufacture our own brand of glass. We install or ship original equipment quality new auto glass. Our glass cames from approved european manufacturers (Pilkington, Saint-Gobain, Guardian…)
What is your guarantee?
We guarantee our auto glass against any manufacturer defect and the installation for as long as you own your vehicle. (Pre-existing rust or body damage voids this guarantee